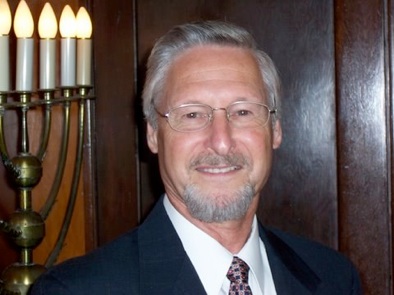 Rabbi Uri Barnea
High Holy Days Cantor for Hire
Concise Biography
A native of Israel and naturalized U.S. citizen, Uri Barnea is a musician and rabbi. He is a violinist, composer, conductor, and singer. He earned his B. Music degree from the Rubin Academy of Music in Jerusalem while also taking Biblical and Jewish studies at the Hebrew University. At the University of Minnesota he earned his M.A. and Ph.D. degrees in conducting and composition with a minor in Middle Eastern studies. After a 30-year career as an orchestral conductor and teacher, he was ordained and received an M.A. in Hebrew Letters from Hebrew Union College in Cincinnati, Ohio, following which he served as a congregational rabbi for seven years.
His professional singing experience includes:
• Member of Kol Yisrael Chorus (Israel's official radio/television chorus)
• Cantorial soloist for High Holy Days services:
– Congregation Or Ami, Richmond, Virginia
– Congregation Beth Torah, Overland Park, Kansas
– Congregation B'nai Israel, Hattiesburg, Mississippi
– Congregation B'nai Moshe, LaSalle, Illinois
– Congregation Beth Aaron, Billings, Montana
– Sinai Temple, Michigan City, Indiana
Dr. Barnea is available to officiate over Jewish destination-weddings in Montana, Wyoming, Idaho and the Dakotas, as well as in other locations.
He is also skilled in Hebrew calligraphy for writing a ketuba or similar documents. Click here to view an example.