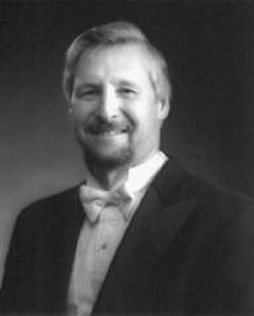 Uri Barnea
Biography
A native of Israel and a naturalized U.S. citizen since 1982, Uri Barnea has had two careers, one in music (violin, viola, orchestral conducting, composition, teaching and singing) and the other in the rabbinate. After his military service in Israel, he received his B. Music degree from the Rubin Academy of Music in Jerusalem, with a minor in Biblical and Jewish studies at the Hebrew University. While in Jerusalem he was selected to sing (both tenor and baritone) with the professional chorus of Kol Yisrael, Israel's radio and television broadcast services.
In 1971 he was invited to serve as Music Director of the Jewish Community Center in Minneapolis. As well, he enrolled at the University of Minnesota Graduate School with a major in conducting and composition and a minor in Middle Eastern studies, earning M.A. and Ph.D. degrees. During his years in the Twin Cities, Uri Barnea was Music Director and Conductor of the Youval, First Unitarian Society, and Kenwood chamber orchestras, and also was Assistant Conductor of the University of Minnesota Symphony and Chamber Orchestras.
In 1978 he moved with his wife to Galesburg, Illinois, where he served as Assistant Professor at Knox College and Music Director of the Knox-Galesburg Symphony, as well as visiting Assistant Professor at Monmouth College. In 1984 the Barneas moved to Billings, Montana, where Dr. Barnea was Music Director of the Billings Symphony (1984-2004) and the Montana Ballet (1993-2004). His conducting career included engagements with over twenty orchestras in the U.S. and abroad.
Barnea's interest in Judaism continued to grow over the years and in 2004 he left his musical career and enrolled in the Rabbinical School of Hebrew Union College in Cincinnati, Ohio. While at HUC he served as Teaching Assistant of the Midrash and Post-Talmudic Halakhic Codes courses, and was an intern and student rabbi for congregations in Nashville, Tennessee, Winnipeg, Manitoba, and LaSalle, Illinois. In 2007 he was ordained and began his position as full-time rabbi for Congregation B'nai Israel in Hattiesburg, Mississippi. In June of 2014, he retired from the rabbinate.
Along with his musical career, Dr. Barnea was active in Jewish congregations in Galesburg, Illinois and Billings, Montana, including serving as cantorial soloist during the High Holy Days. He has had other similar cantorial engagements in Richmond, Virginia, Overland Park, Kansas, Hattiesburg, Mississippi, LaSalle, Illinois, and Michigan City, Indiana.
Among Barnea's accolades are the first prize in composition from the 1976 Aspen Music Festival for his String Quartet and other prizes for his Sonata for Flute and Piano and for his ballet Ruth. He has also received an honorary citation from the Montana Human Rights Network as well as an honorary doctorate from Rocky Mountain College and the Montana Governor's Arts Award.
Uri Barnea is fluent in Hebrew and English. His rabbinic thesis is an annotated translation from Hebrew to English of the autobiography of the Hebraist Zevi Scharfstein.